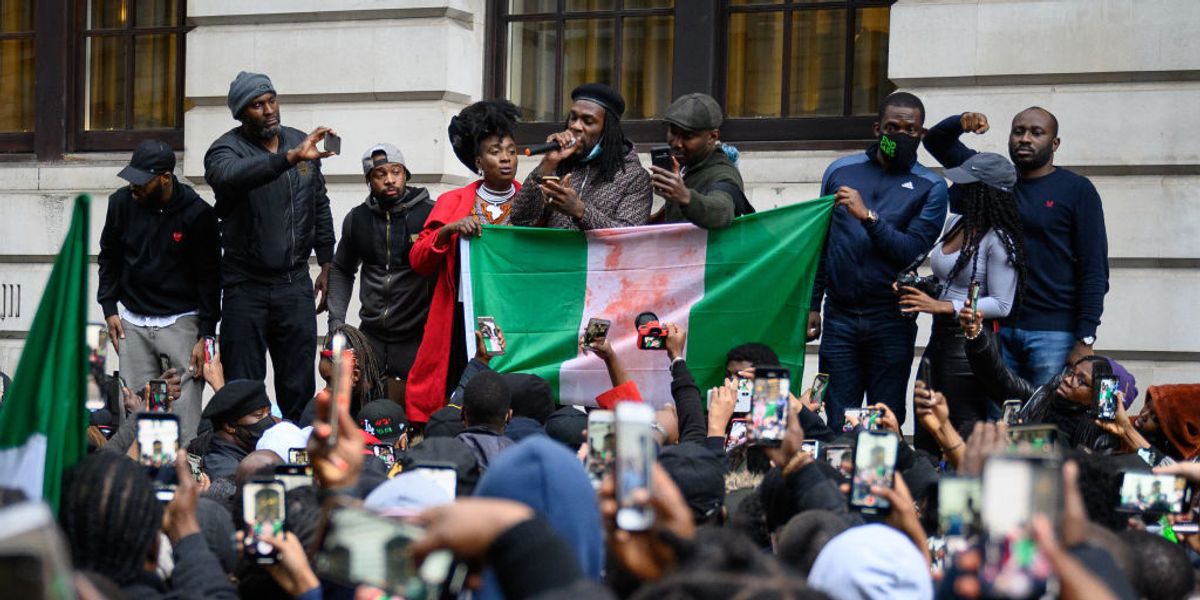 South African rapper AKA has called out the the African Union (AU) for lack of appropriate leadership with regards to violence towards Nigerian protesters at the hands of the Nigerian ilitary. This comes after videos of Nigerian security forces shooting live ammunition at protestors surfaced on social media. According to the BBC, 25 protestors were wounded and one died. #EndSARS protests have been going on for the second consecutive week with no public response from the AU, United Nations (UN) or the Economic Community of West African States (ECOWAS). Only after the tragic shooting of protesters at Lekki Toll Gate in Lagos did the AU finally condemn the violence through a statement.
---
Read: The African Union Condemns Violence Against #EndSARS protestors in Nigeria
AKA took to Twitter to vent his frustrations and it became a drag fest of all African states including the head of the African Union, South African President Cyril Ramaphosa.
This is not the first time that AKA has voiced out his opinions on politics. "Supa Mega" criticised the South African government for the death of teenager Nathaniel Julius who was allegedly murdered by the police. AKA is also infamous for his heated exchange with African Giant Burna Boy over the xenophobic attacks that occurred in South Africa last year. The back ad forth between the artist saw AKA being labelled xenophobic.
AKA's most recent tweets have admittedly caused mixed reactions. South African fans responded to AKA by calling him a hypocrite on the bank roll of South Africa's ruling ANC party. Some even digressed from the callout and started the controversial #PutSouthAfricansFirst which sounds too familiar to the blatantly racist #MakeAmericaGreat slogan used by President Donald Trump.
President Muhammadu Buhari recently addressed the nation a day after the shooting of protestors. The public speech reiterated that the controversial SARS unit had been officially disbanded. Nigerians described the speech as patronising; one commentator on Naira Metrics stating, "This man thinks his speaking to his kids at home". It does not seem that armed forces will be removed from demonstrations as President Buhari called for "law and order" as reported by SkyNews.
There are conflicting news about the official death toll but international global human rights group, Amnesty International, has confirmed that 38 have resulted from this past Tuesday alone.