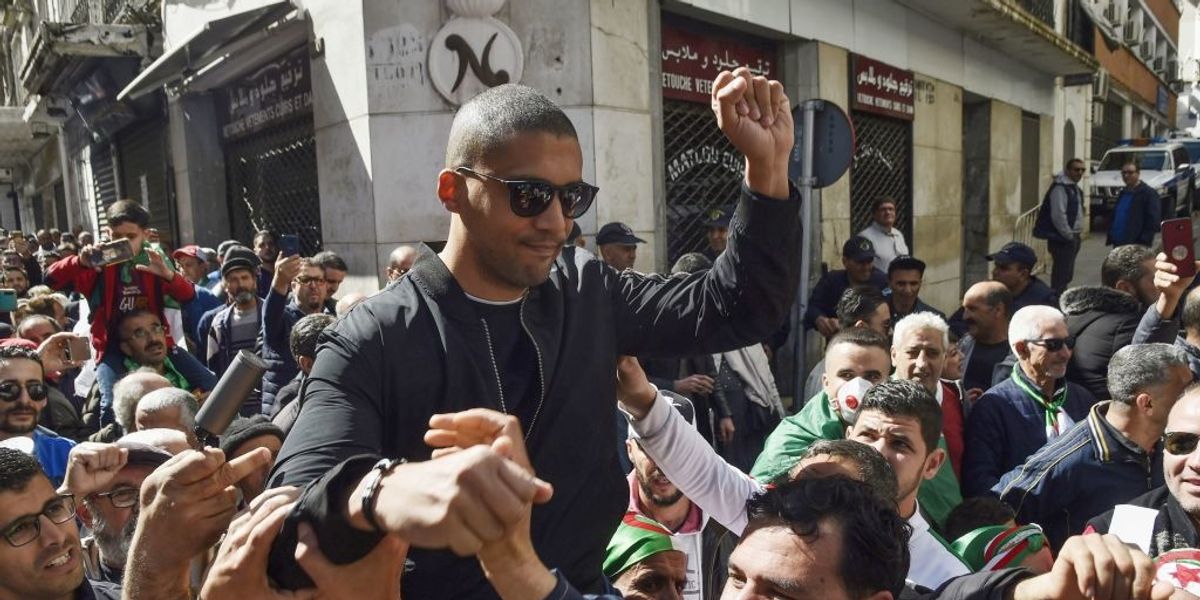 The Algerian judiciary has sentenced forty-year old journalist, Khaled Drareni, to three years in jail and fined him approximately 400 US Dollars for reporting on ongoing political protests since early 2019. This follows public dissatisfaction over President Abdelmadjid Tebboune's election in December.
---
READ: Deep Dive: Protest Movements Across the Continent
Drareni was arrested in March on charges of "inciting an unarmed gathering" and "endangering national unity" after covering demonstrations by the Hirak protest movement. Hirak protest movements are a pro-democracy call to end military rule which has been normalised by government since 1962. Algeria has been rocked by weekly protest actions demanding change in political regime since February 2019 and which was only halted by the coronavirus pandemic in March.
Upon hearing of Drareni's arrest, the US-based Committee for the Protection of Journalists demanded Algeria "immediately and unconditionally release journalist Khaled Drareni, especially as there is no evidence he did anything except his job as a journalist."
Drareni has denied the allegations of sowing "seeds of discord" and stated that as a news editor, he was only doing his duty as an independent journalist. Furthermore he covered pro-government movements as well. Algeria's judiciary did not take this statement in consideration and gave an absurd sentence that questions the democratic independence of the country.
Since taking office, President Tebboune has expressed militant intolerance of both political protest and Algerian journalists who report on the activities. Amnesty International has condemned protest action calling them a "ruthless" approach to peaceful activism and an encroachment on human rights. Algeria's response to political freedoms mark a shift to authoritarianism. In July, media correspondent Ali Djamel Toubal was sentenced to 15 months in prison for, among other things, broadcasting footage showing police officers mistreating anti-government demonstrators.