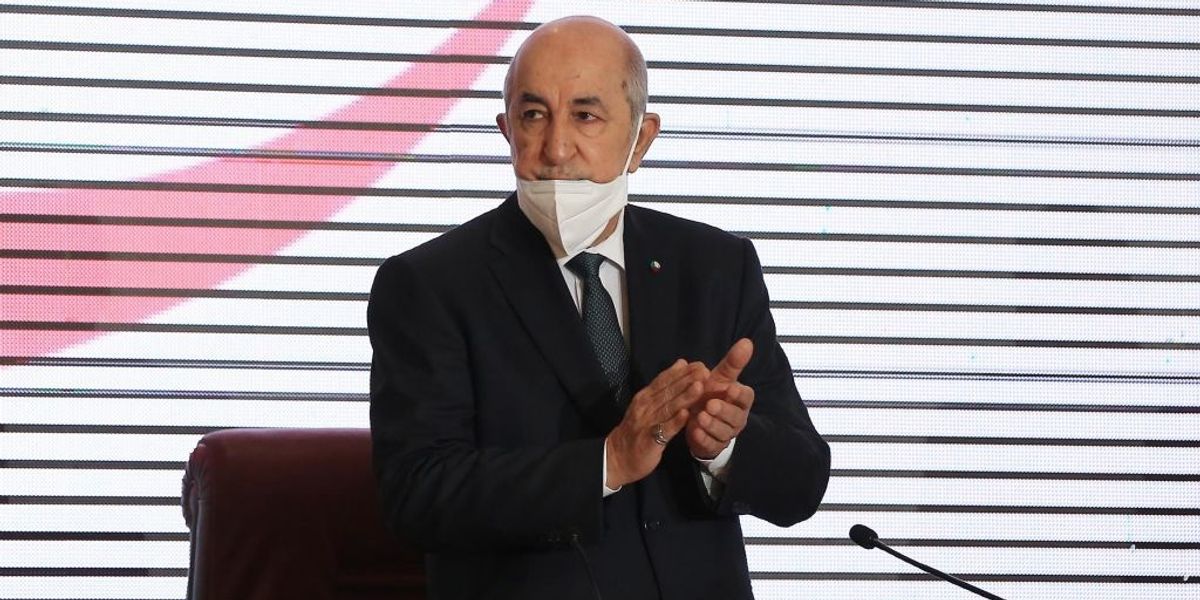 President Abdelmadjid Tebboune has set a date for Algerian referendum on a new Constitution. After meeting with the head of the election authority, Mohamed Chorfi, this past Monday, Tebboune has publicly announced that the first referendum meeting will be officially held on November 1st 2020.
---
READ: Prominent Algerian Activist Amira Bouraoui Sentenced to Year in Prison
Tebboune, who has been president for eight months, stated that the referendum aims to implement economic and political reforms that will reduce presidential authority and balance power distribution across organs of government. Tebboune's response is in light of Hirak protests calling for a new democratic dispensation to end the insurgence of military rule since Algeria gained independence from France in 1962.
Two weeks ago, editor of international French news channel, Khaled Drareni was arrested for persistently reporting on mass anti-government protests. The Algerian government initiated a ban on all protests earlier in March of this year, following the coronavirus global outbreak. Drareni was subsequently fined 400 USD dollars and sentenced to three years in imprison.
READ: Algeria Calls Off Anti-Government Protests Amid Coronavirus Outbreak
Mass protest demonstrations began in February last year after then President Abdelaziz Bouteflika indicated that he would be running for a fifth consecutive term after 20 years in power. President Tebboune has expressed militant intolerance of both political protests and Algerian journalists who report on protest demonstrations. Algeria has had several referendums under Bouteflika's rule and civil organisations have rejected Tebboune's referendum announcement and have called for deeper reforms that go beyond dialogue.