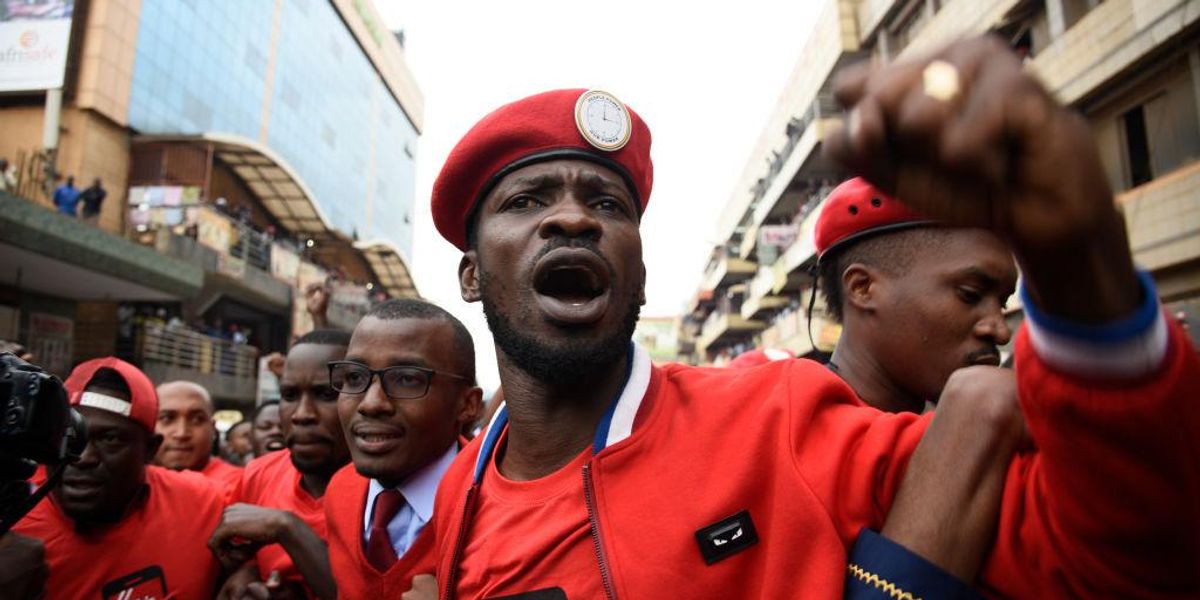 Ugandan politician Bobi Wine has officially withdrawn his legal contestation of this year's national elections. The opposition leader has alleged bias from the Supreme Court justices residing over the case as the primary reason for his latest move. The national elections, which were held on January 14th off this year, saw Museveni clinch 59 percent of the vote and a sixth consecutive term in office while Bobi Wine secured 35 percent.
---
READ: Ugandan Activist Stella Nyanzi Seeks Refuge in Kenya
Speaking at a news conference in Kampala, Bobi Wine remarked that "the courts are not independent, it is clear these people (judges) are working for Mr Museveni." According to Business Day, Bobi Wine has cited the courts rejecting his application to provide further evidence for electoral fraud as proof of their bias. The opposition leader had reportedly filed to include evidence of pre-ticking of ballots, false tallies of ballots, an impossibly high voter turnout and several other irregularities.
The Ugandan elections were fraught with challenges. There was an internet shutdown and ban on social media platforms prior to the day of the elections with the ban only ending much later. Additionally, Bobi Wine and his wife Barbara Itungo Kyagulanyi were placed under house arrest by the military for two weeks, this after their residence was raided prior to the elections
Upon their release, Bobi Wine spoke with The Messenger, the podcast detailing his personal and political journey, and said, "I want to remind the world that we went in this election knowing how corrupt the staff of the electoral commission is." He added that, "We saw this through the campaign and the world saw how much was oppressed, how biased and one sided the electoral commission was, and how much it was in the full grip of General Museveni."