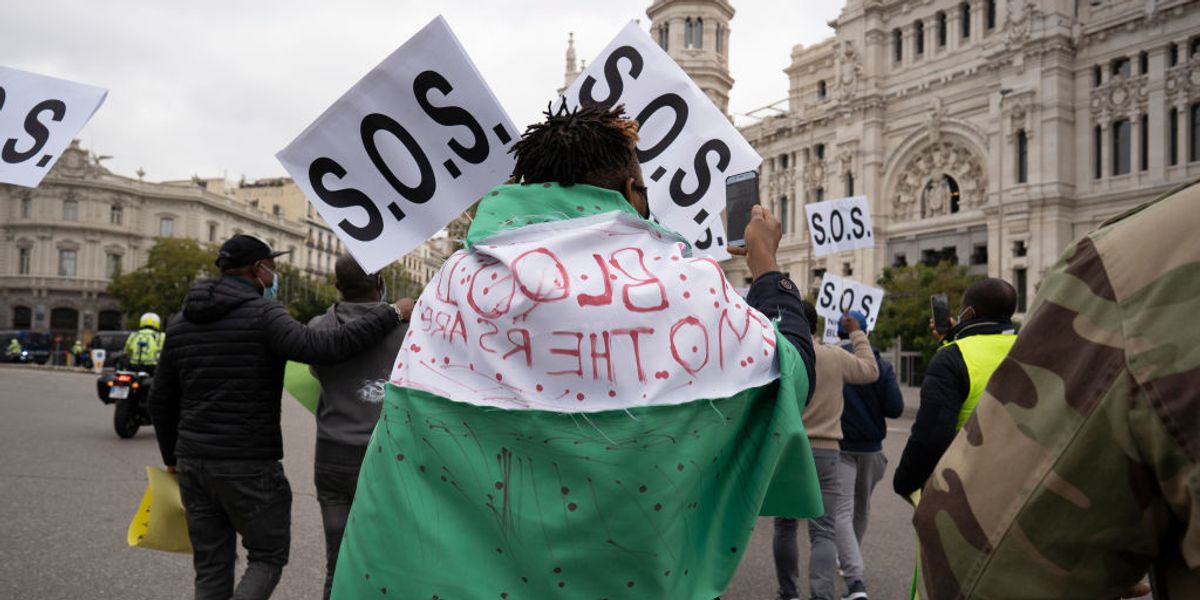 According to the BBC, the UK government has deliberated implementing sanctions against Nigeria. This comes after parliament received a petition with over 220 000 signatures from #EndSARS protesters who have highlighted the major human rights violations that occurred over the past few weeks in Nigeria. Admittedly, more targeted sanctions against implicated Nigerian officials were debated after much condemnation of the idea of sanctions was also expressed by various parliamentary members.
---
READ: #EndSARS: Nigeria is a Nation of Elites and 'Everyone Else'
The debate commenced this past Monday evening with a live stream that lasted over an hour. According to Premium Times Nigeria, the debate was led by Theresa Villiers, a member of parliament and the petition committee. Villiers made remarks about the gross human right violations from the Nigerian government during the recent #EndSARS demonstrations. She stated that there was growing distrust of the Nigerian government after President Muhammadu Buhari stated the disbandment of rogue unit Special Armed Robbery Squad (SARS) and pointed out that it was the fourth time this statement had been made since the establishment of the unit.
The UK government is also reportedly looking at withdrawing development funds but some have decried this, claiming it would affect citizens more than the Nigerian officials themselves. The focus of the debate then moved to sanctioning implicated individuals with possible travel bans. According to PulseNG, "They stressed that government officials responsible for the abuse of human rights in the country should be denied the opportunity to enjoy amenities in the UK."
Nigeria has reportedly started carrying out internal investigations and the UK will be monitoring subsequent developments. Villiers closed the debate with the following remarks: "While the minister has failed to make commitments on targeted sanctions, we believe that this will be taken seriously and investigation and justice will be carried out soon."
Watch the UK parliament debate on sanctions against Nigeria below:

E-petitions relating to Nigeria and the sanctions regime – 23rd November 2020

www.youtube.com