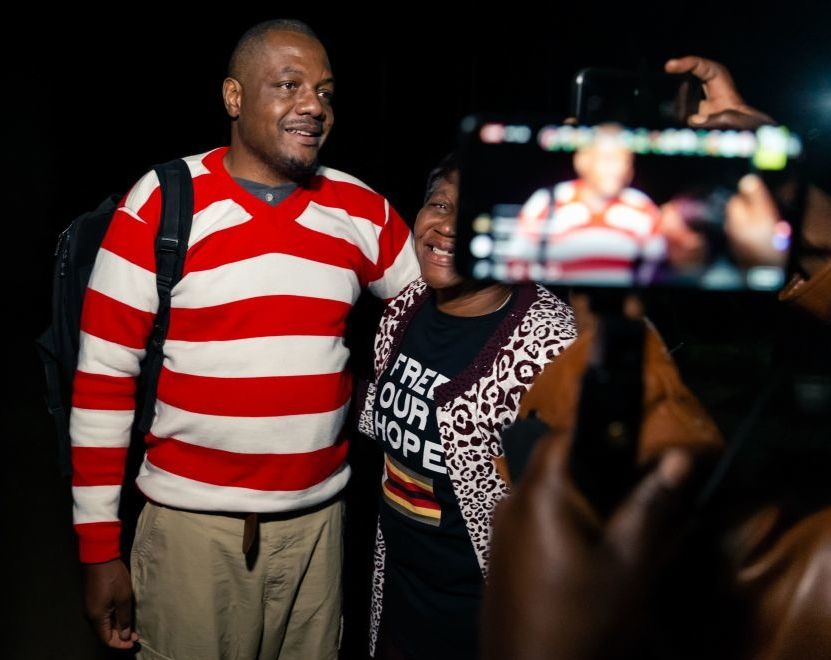 Zimbabwean journalist Hopewell Chin'ono and opposition leader Jacob Ngarivhume have been released under strict bail conditions. Chin'ono's release follows three failed bail applications after being in police custody for 45 days. Journalistic media reports that exposed alleged government corruption resulted in the arrest of Chin'ono on the 20th July together with opposition leader Ngarivhume for "inciting" anti-government protests.
---
Read: Zimbabwean Political Activist Patson Dzamara Has Died
Prior to his imprisonment, Chin'ono is reported to have collaborated with South African reporter, Mduduzi Mathuthu for an investigation that allegedly exposed Zimbabwe's government corruption. Supporters of Chin'ono rallied against his arrest and wrote an open letter to the African Union. Public demonstrations in Zimbabwe followed on 31 July and included renowned writer Tsitsi Dangarembga. The protests gained social media coverage through #ZimbabweanLivesMatter which was sparked by reports of police inflicting violence on protestors. Police then arrested protestors on grounds that they were violating Zimbabwe's lockdown regulations.
Ngarivhume, leader of opposition party Transform Zimbabwe, has been released alongside Chin'ono, after three failed balil applications. High Court judge Siyabona Musithu ordered Ngarivhume's release with strict conditions of payment of $602 bail, relinquishing his passport to officials and reporting to court three times a week.
Reports that Chin'ono displayed COVID-19 symptoms a week ago were confirmed by his lawyer on Sunday but despite doctor's reports, the courts ordered Chin'ono to appear on Tuesday. He was subsequently granted bail for his release on Wednesday night on condition that he does not use social media.