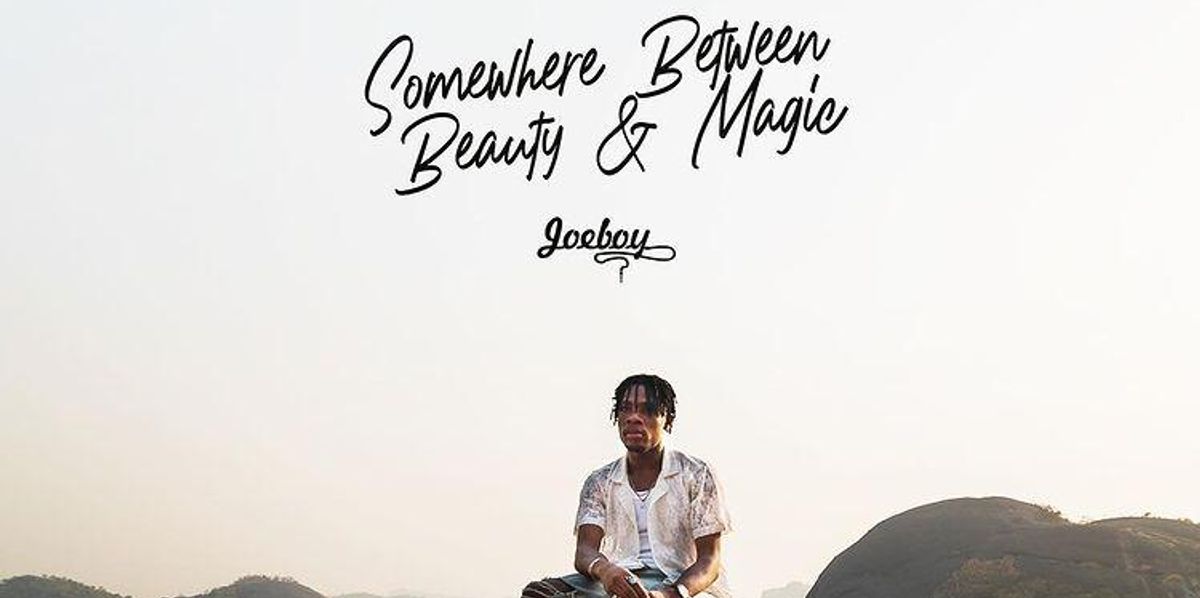 Nigerian Afro-pop star Joeboy has released his long-awaited debut album Somewhere Between Beauty & Magic. The 14-track project is the official follow-up to the young artist's debut Love & Light EP which dropped in 2019. While no additional artists feature on the album, it is nonetheless an impressive body of work with several bangers to have stuck on repeat.
---
READ: Interview: Joeboy On What It Means to Be an African Popstar
After dropping "Celebration" and then "Lonely" towards the end of last year, both of which feature on this latest album, Joeboy has delivered a body of work that is testament to the ability of Mr Eazi's emPawa initiative to unearth musical gems.
Somewhere Between Beauty & Magic opens with "Count Me Out"—a definite standout track on the album. The track is an interesting mixture of a staple Afrobeat rhythm with classical instrumentals such as the violin. "Focus", on the other hand, is a vibrant and upbeat number with an infectious soundscape composed of steady drums and a playful wind instrument. Other tracks to earmark are "Lonely", "Oshe" and "Show Me."
Speaking to OkayAfrica about how he named his debut album, Joeboy says:
"You know the first project was Love and Light. I spoke with Oxygen Mix—my mixing engineer—about what we should name the next project. When we were in Ghana riding quad bikes somewhere, Oxygen was like this place is beautiful. "Let's call it somewhere between beauty and magic." Another reason why we settled on the name is because the album consists of songs that are about different parts of love. Love is beautiful. Love is magic. These were songs I made with those influences."
Listen to Somewhere Between Beauty & Magic on Apple Music:
Listen to Somewhere Between Beauty & Magic on Spotify: