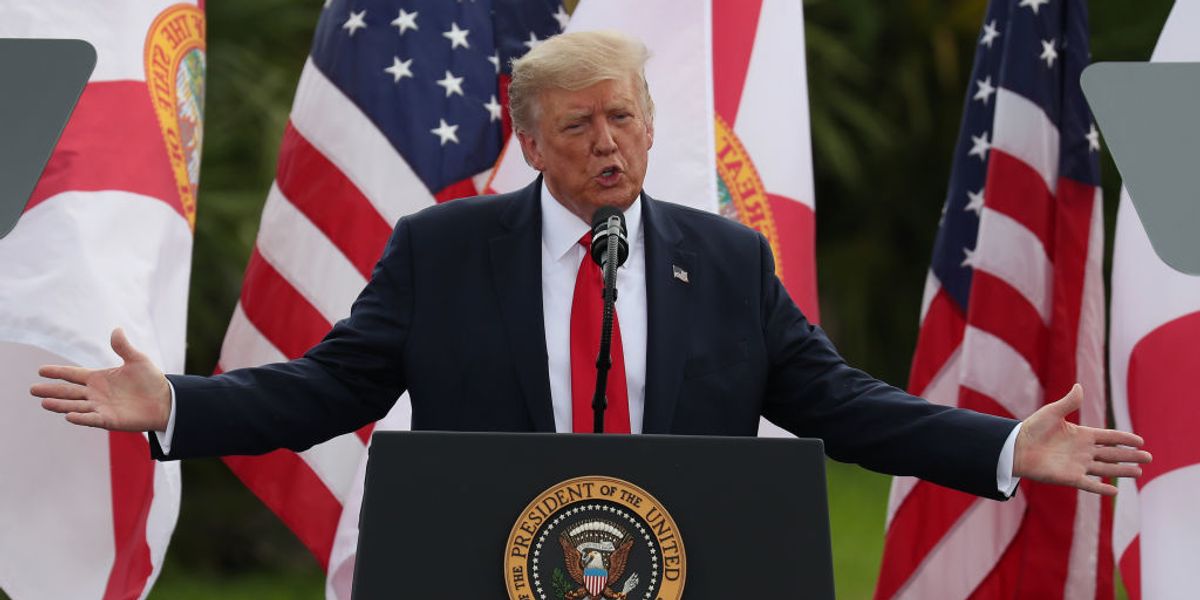 The ruling African National Congress (ANC) government and Nelson Mandela Foundation have fired back at recent comments allegedly made by American President Donald Trump about the late anti-Apartheid veteran Nelson Mandela. In a book titled Disloyal, a Memoir: The True Story of the Former Personal Attorney to President Donald J Trump and written by Michael Cohen, Trump's former personal lawyer, Trump reportedly describes the former Nobel Peace Prize-winning statesman saying, "Mandela fucked the whole country up. Now it's a shithole. Fuck Mandela. He was no leader."
---
While shocking, Trump's comments are admittedly unsurprising. The American president has, in the past, made several disparaging comments and remarks about African countries and their respective governments. Back in 2018, he referred to Haiti and other African nations as "shithole" countries. Speaking further on the matter and in relation to immigration specifically, Trump dug in his heels asking, "Why are we having all these people from shithole countries come here?"
Trump has also tweeted about how South Africa is a "crime ridden mess" and "dangerous" as far back as 2013.
I really like Nelson Mandela but South Africa is a crime ridden mess that is just waiting to explode-not a good situation for the people!

— Donald J. Trump (@Donald J. Trump)1386978642.0
As I have long been saying, South Africa is a total – and very dangerous – mess. Just watch the evening news (when not talking weather).

— Donald J. Trump (@Donald J. Trump)1429570982.0
READ: Your Ideology Is A Shithole
In response to Trump's comments about Mandela, the ANC released a statement which in part reads, "All freedom-loving people of the world are appalled by these insults, which come from a person who himself is not a model of competent leadership." The ruling party added that Trump is a "divisive, misogynistic and disrespectful person" who could take a page from Mandela's book in terms of leadership.
Additionally, the Nelson Mandela Foundation issued their own statement which, according to EWN, reads: "…Leaders who conduct themselves in the way that Trump does [are] not in a position to offer authoritative commentary on the life and work of Madiba."
In response to the furore around Cohen's memoir, White House Press Secretary Kayleigh McEnany said that, "Michael Cohen is a disgraced felon and disbarred lawyer who lied to Congress." McEnany went on to add that, "He has lost all credibility, and it's unsurprising to see his latest attempt to profit off of lies."