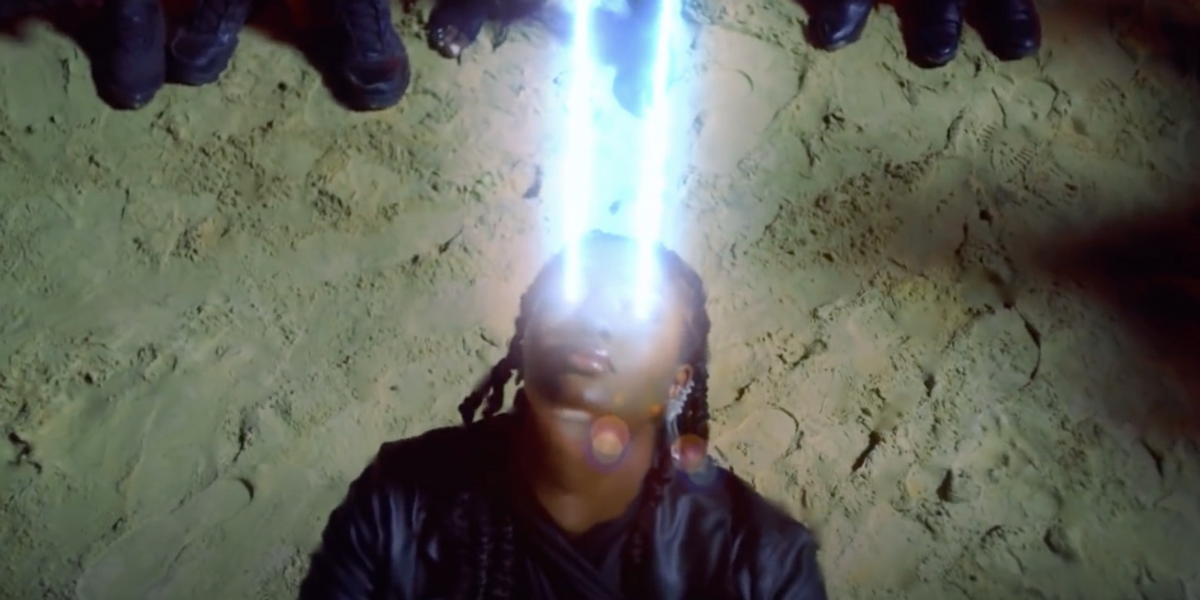 Nigerian songstress Tems has released the new visuals for her track "The Key" which features on her 2020 For Broken Ears EP. Directed by UAX, the music video is the artist's first visual production for this year and showcases her daring cinematic conceptualisations.
---
READ: Interview: Tems Is On a Mission to Take Over
From releasing her EP last year, making our "The 20 Best Nigerian Songs of 2019" list to working with Khalid on his "Know Your Worth" remix also featuring Davido, Tems has been busy—and she's not planning on slowing down either. He latest music video bears testament to just that.
The music video opens with stunning view of the Earth which then zooms into a remote and desolate area where Tems and her tribe are situated. The distinct use of red and heavy shadows makes for a slightly ominous but overall supernatural atmosphere which precedes Tems opening a magical chest which bestows her and her tribe with superpowers. The extraterrestrial-inspired visuals align quite well with the mid-paced track and make for some pretty interesting viewing.
Speaking recently about her For Broken Ears EP with OkayAfrica, Tems says, "The intention of my EP was to bring some kind of healing to anyone who might need it and inspire the want and desire to find oneself and the desire to be self-aware." The Nigerian artists goes on to add that, "I also just wanted it to help free the toxicity in people's lives and just help them feel new again. So I couldn't have foreseen this reception," and ends off by saying, "I also just feel that maybe my spirit was speaking ahead of me as it is not something I can really explain."
Watch the riveting music video for "The Key" below:

Tems- The Key (Official Video)

www.youtube.com