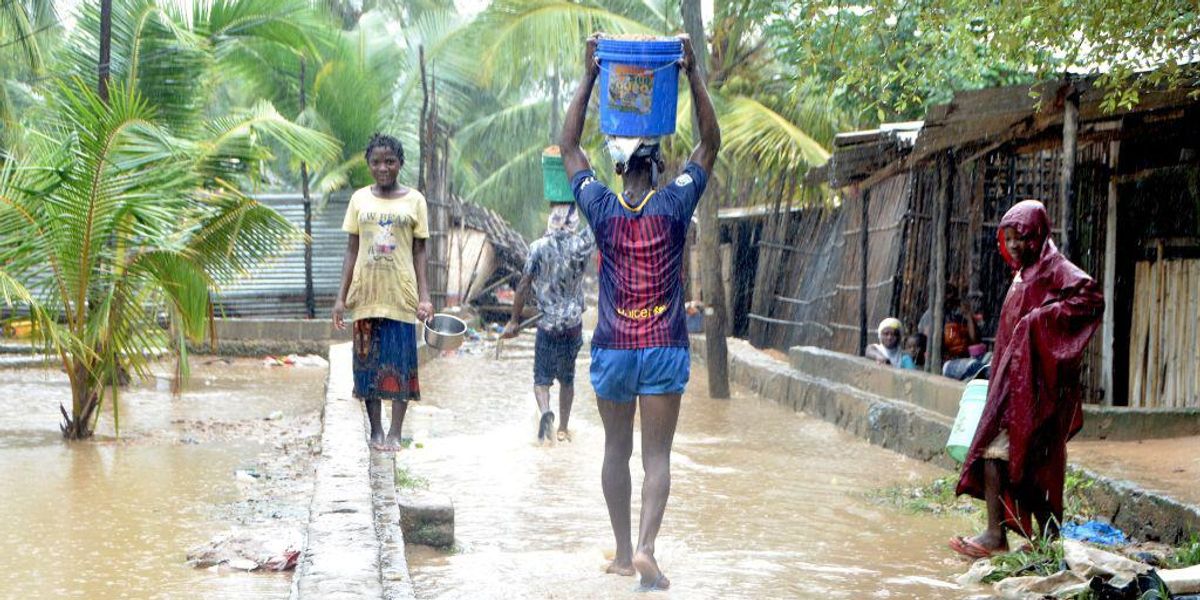 Mozambique has reportedly been hard hit by cyclone Eloise which landed in Mozambique this past Saturday. The cyclone made landfall in central Mozambique on 23 January causing immense flooding and infrastructure damage. Close to 7000 people in the coastal province of Mozambique have reportedly been displaced. This follows after Eloise destroyed more than 5000 houses. Furthermore over 100 000 hectares of viable crops have been destroyed along with nine schools demolished, 17 schools have been damaged as well as 11 hospitals.
---
Read: Cyclone Kenneth Has Made Landfall: It is the strongest storm to ever hit Mozambique
The UN Office of Humanitarian Affairs (OCHA) reports that the most severely affected areas are mainly in Buzi, Dondo, Nhamatanda and Beira City. Reaching those displaced is made difficult because of the destruction to highways and electrical powerlines, as reported by Al Jazeera. The devastation caused by Eloise has resulted in the urgent need of essential supplies like food, water, blankets and shelter which ActionAid Mozambique is reportedly sourcing.
Eliose landed in Mozambique a couple of hours past midnight and downgraded to a tropical storm as it travelled across to South Africa in Limpopo, Mpumalanga and KwaZulu Natal. The heavy rains are set to continue for a few days causing concern for Africa's major electricity provider, Eskom which has power stations in Mpumalanga and Mozambique. According to IOL, Eskom spokesperson Sikonathi Mantshantsha said there was no negative impact and that the power station lines had been reinforced a few years ago.
Sadly four deaths have reportedly been recorded, this is according to the BBC. A couple of years ago Mozambique was hit with cyclone Kenneth and Idai in the space of a month. The devastating category four hurricane resulted in the evacuation of 30 000 people. With Eloise gone, local and international aid are currently working to restore communications and reach affected areas. The heavy rainfalls caused by Eloise are expected to reach Botswana by Wednesday.