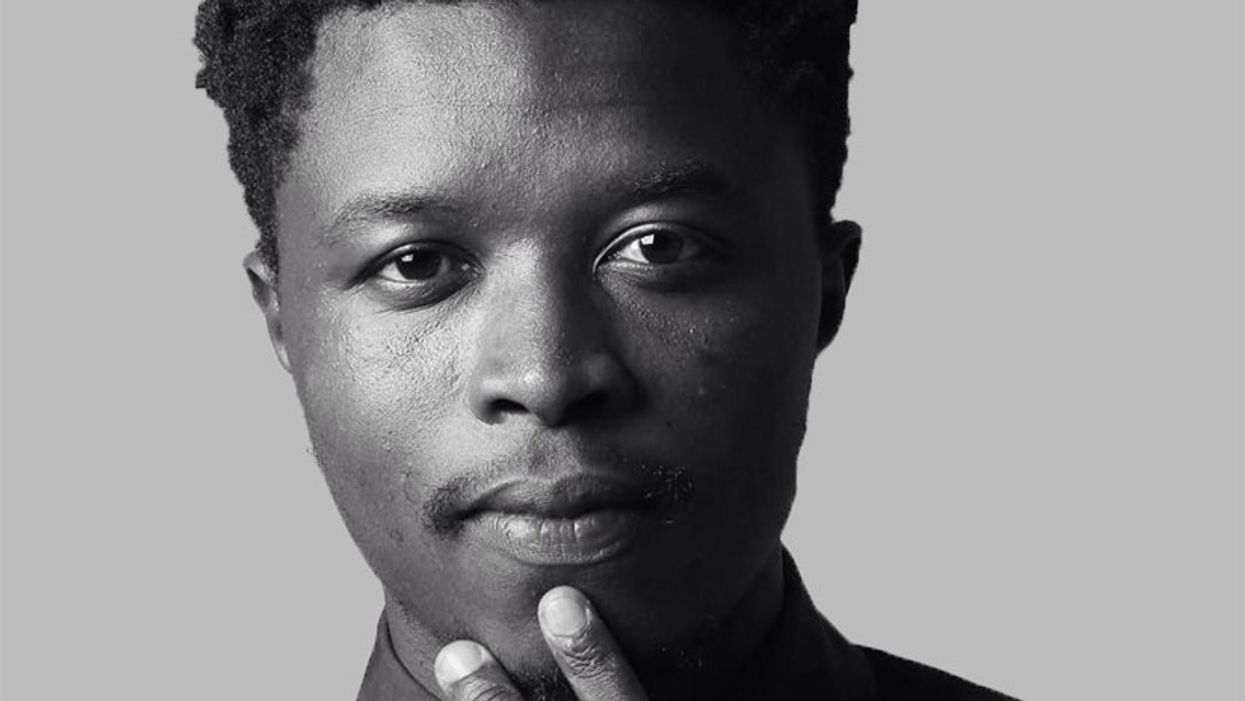 The official bio for Rwandan film director and screenwriter Yuhi Amuli says that he dropped out of law school to pursue film. Amuli laughs, and says law was only one of several careers he considered.
"When I was young, just trying to find a career, film kept coming back," he says. "When I was 12, I wanted to become a priest," he laughs again. Later, an interest in science led him to consider medicine. As a point of fact, he did enrol in law school for about two years, dropping out in 2014 to pursue film.
Amuli is part of an active film and arts community in the region. "Active, yes, because there are lots of people who want to make films," he says. That includes a scene he calls a kind of underground Nollywood, with other filmmakers targeting foreign distribution. Then, there are the independents. There is one thing they all have in common, as he points out. "There are no clear infrastructures [for film]," Amuli says, "something you'd call a film industry."
Despite the limitations and lack of infrastructure, Amuli has found ways of remaining active in the field. His first short, Ishaba, screened at both the Amien International Film Festival in France and the Luxor African Film Festival in Egypt in 2016. The short went on to win an award for the best film about Africa at The Rwanda Film Festival the same year.

RWANDAN SHORTS: ISHABA (2015) – A Short film by Yuhi Amuli

www.youtube.com

The film uses no dialogue, making the ambient sounds pop out that much more. It's a choice that came naturally to Amuli.
"I grew up on an island," he says. Born in Kigali, Rwanda, Amuli's famliy moved to the DRC, and then the Nkombo Island, where he began school. "They have their own dialect." He points out that he also learned Rwandan, and later in school, English, French, and Swahili. "I grew up with a lot of languages in my head," he says. "When I think of stories, they come visually."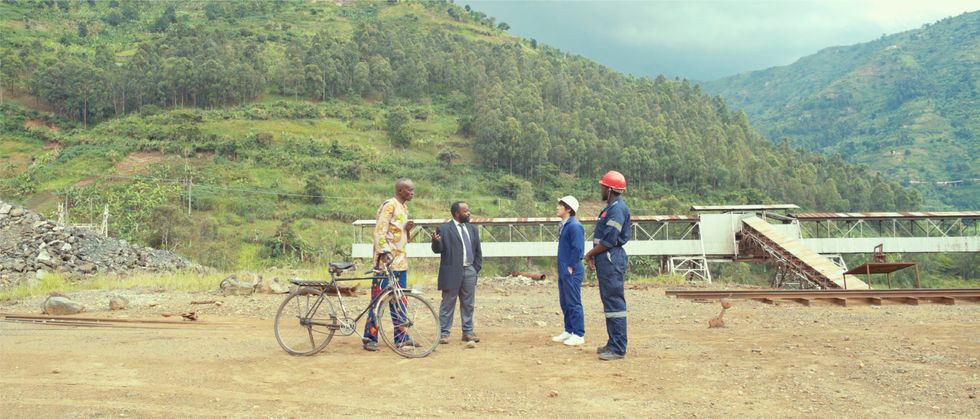 Photo courtesy of TIFF
He's made two more short films since Ishaba, and only one features any dialog. Akarwa (2017) and Kazungu (2019) screened at multiple film festivals around the world, including the Durban Film Festival in South Africa, Zanzibar Film festival in Tanzania, and Vues d'Afrique in Montreal, Canada. He's also worked as Assistant First Director and producer for other filmmakers in Rwanda. Along with his own work in film, he served as the Public Relations Officer for the Mashariki African Film Festival in Kigali for a five year period.
These days, Amuli is newly installed in Kigali. "That's like a week ago," he explains. "That's where I made my first feature film."
Amuli's first feature, A Taste Of Our Land, screened at the Pan African Film + Arts Festival in Los Angeles, California in February 2020. The story pits a mine worker in an unnamed African country against the Chinese mine supervisor when he finds a gold nugget, and looks at current tensions between Africans workers and the Chinese companies that have bought up mines and other resources. A Taste Of Our Land won the Best First Feature Narrative Award at PAFF.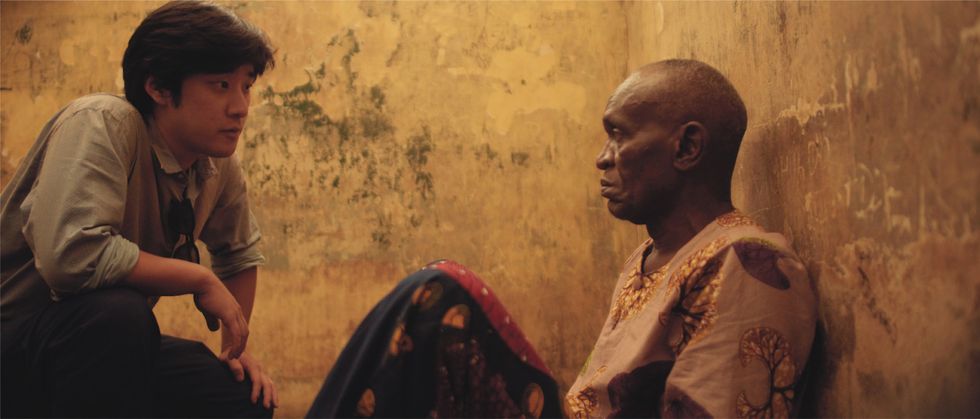 Photo courtesy of TIFF
Amuli came out of February 2020 with a sense of momentum to his debut feature, with a festival and award under his belt.
Then came COVID-19, which ground any momentum in the creative fields to a halt. But, the Toronto International Film Festival (TIFF) offered Amuli participation in the Filmmaker Lab, a program designed to help develop the careers and projects of young filmmakers by providing networking and mentorship opportunities — with the 2020 version offered entirely online. It gave Amuli with a much needed boost.
"After the COVID, I was really down," he says. TIFF and the Filmmaker Lab experience came at the right time. "It's been really invigorating," he says. Amuli says it's the quality of the other participants, and the useful advice and contact with mentors, that have made it an enormously worthwhile experience. "It feels nice to hear from filmmakers from around the world," he says
Amuli brought his second feature in development, titled Exodus, to the Filmmaker Lab. "It's a feature film about this current migration of Africans to the Middle East," he explains. News stories talk about the exploitation of African workers in the region, as he points out, but that won't be his focus. "I wanted to tell the story of those left behind."