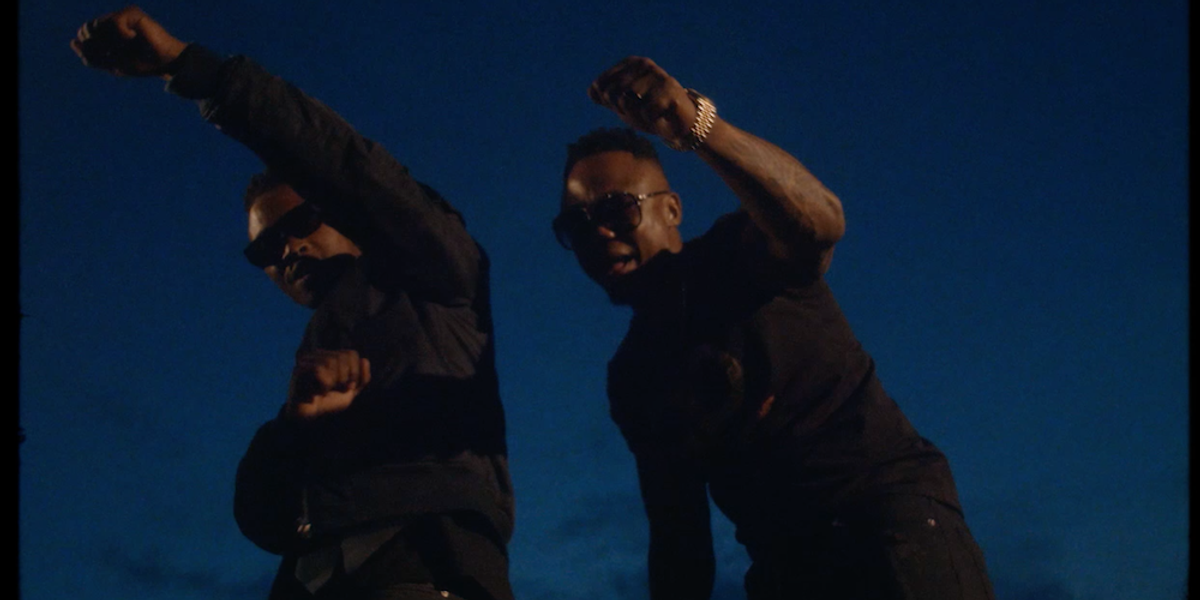 DJ Lag has dropped stunning visuals for "Siyagroova" featuring DJ Tira. The highly anticipated music video comes after the single was released in the first week of December last year. "Siyagroova" is the perfect mix of gqom's uncompromising hard beats and base together with DJ Tira's irresistible kwaito hooks. The visuals provide a much needed visual escape as they showcase Durban's dance scene and city.
---
Read: DJ Lag Wings Copyright Claim Against will.i.am
"Siyagroova" music video feaures Durban-based dance crew 031GOATS who carry free, playful vibes throughout. The talented crew is captured dancing on rooftop buildings in Durban's inner city and famous beach. DJ Lag and DJ Tira stated that they wanted the song to be an invitation to have fun. The two DJs are both from KwaZulu Natal and have influenced Durban's music scene. "Siyagroova" is their first collaboration was created in just one hour by the two house music beat masters who are loyal to the subgenre of gqom. It seems their chemistry is not only for the studio and also works on the screen; the carefree Durbanites are seen dancing in rhythm with 031GOATS in the music video.
According to Complex UK, the video directed was by Allison Swank who wanted the video to be exciting. DJ Lag is about making good time better but he also serious about preserving gqom's integrity after his single "Ice Drop" was plagiarised by American producer will.i.am. He swiftly took legal action late last year soon after the release of the plagiarised track "Culture" and successfully won the copyright claim the beginning of this year. "Siyagroova" much like other singles is sure to solidify the 25-year-old DJ's status locally and internationally.
Watch "Siyagroova" music below.

DJ Lag & DJ Tira – Siyagroova (Official Music Video)

www.youtube.com