Pop Smokes long awaited album has been released with new cover art and an amazing tracklist.
The album, titled Shoot For The Stars, Aim For The Moon was released on Friday after the first version of the album cover designed by Virgil Abloh was trash (if we keep it two virgils) and it caused some controversy earlier in the week as fans voiced their displeasure. Although, Steven Victor from the Victor Victor imprint that worked closely with Pop stated that it was Pop Smoke's request for Virgil to design the album cover. However he stated that the album cover will be changed.
Pop's debut album, which was produced by 50 Cent, was initially scheduled for release in early June. however, the date was pushed back due to the protests happening in the USA and worldwide.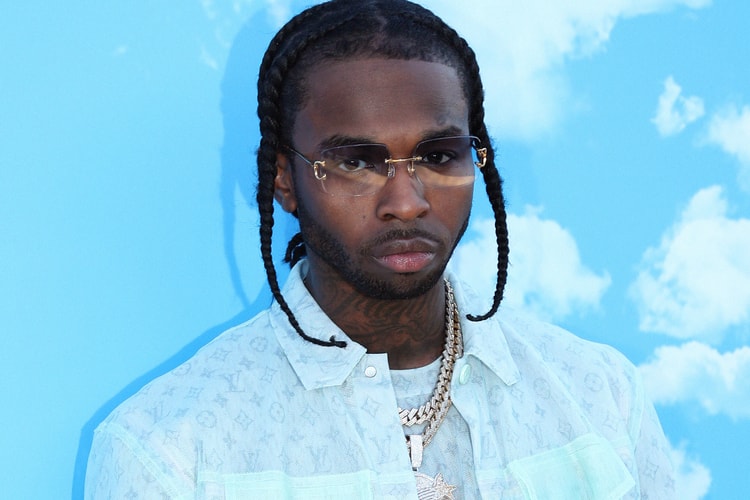 The Brooklyn rapper had previously released his Meet The Woo mixtape in 2019, as well as Meet The Woo 2 in February, less than two weeks before his death. 
Pop Smoke's Shoot for the Stars, Aim for the Moon album tracklist
Bad Bitch From Tokyo (Intro)
Aim for the Moon feat Quavo
For the Night feat Lil Baby and DaBaby
44 Bulldog Paranoia feat Young Thug, Gunna & Pusha T
Gangstas Yea Yea
Creature feat Swae Lee
Snitching feat Quavo and Future
Make It Rain feat Rowdy Rebel
The Woo feat 50 Cent and Roddy Ricch
West Coast S**t feat Tyga and Quavo
Enjoy Yourself feat Karol G
Mood Swings feat Lil Tjay
Something Special
Hotel Lobby
What You Know Bout Love
Diana feat King Combs
Got It on Me
Tunnel Vision (Outro)
Dior
Listen to Shoot for the Stars Aim for the Moon, and check out the new artwork, below.